This engagement session is one of my favorites!! Music plays a big role in Ashley & Chandler's relationship! In fact, their first date was going on a road trip from Utah to Arizona to see two of Ashley's favorite bands! How cool is that?! Upon hearing this information, I knew that we had to add in a really unique location for their engagement session that would help tell their love story! I suggested Randy's Record Shop, and both Ashley & Chandler were really excited about that!
It was a bit challenging shooting in the store, as it was full of patrons, and we tried hard not to disturb anyone while we were doing the photos. As the record shop isn't really designed for photos, it didn't have the best lighting (dark & verrrry yellow florescent lights), but I actually loved the mood it brought to the photos, and the B&W is the perfect timeless look! I can't get over how darling Ashley & Chandler were together, just laughing and being so dang cute the whole time!
Once we finished at the Randy's Records, we scooted over to downtown Salt Lake City, where we did some rooftop photos! Don't you just love how bold & modern that purple line is?! It adds so much to the minimalist look of the parking garage! Also, how gorgeous is Ashley?! I was obsessed wit her makeup – literally flawless!! To top it off, we did a few photos with Chandler's guitar, and it was the perfect ending to their session. Personalized, adorable, and totally in love — you can't ask for much more from an engagement session!! (And speaking of Chandler + his guitar, he sang a song to Ashley at their wedding, and it was the FREAKING CUTEST THING EVER!! The whole room was crying, and I can't wait to share their wedding images with you!!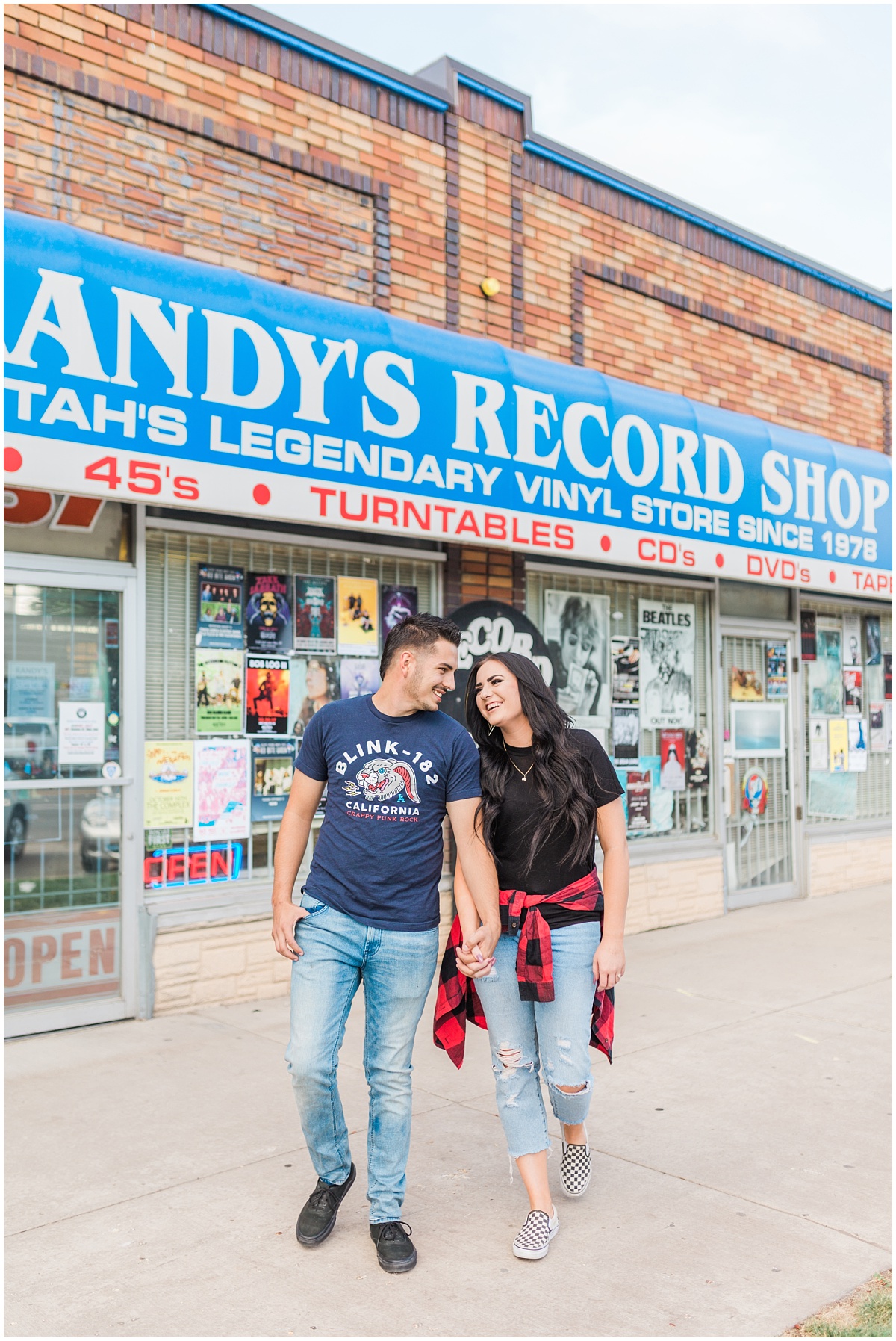 PINIMAGE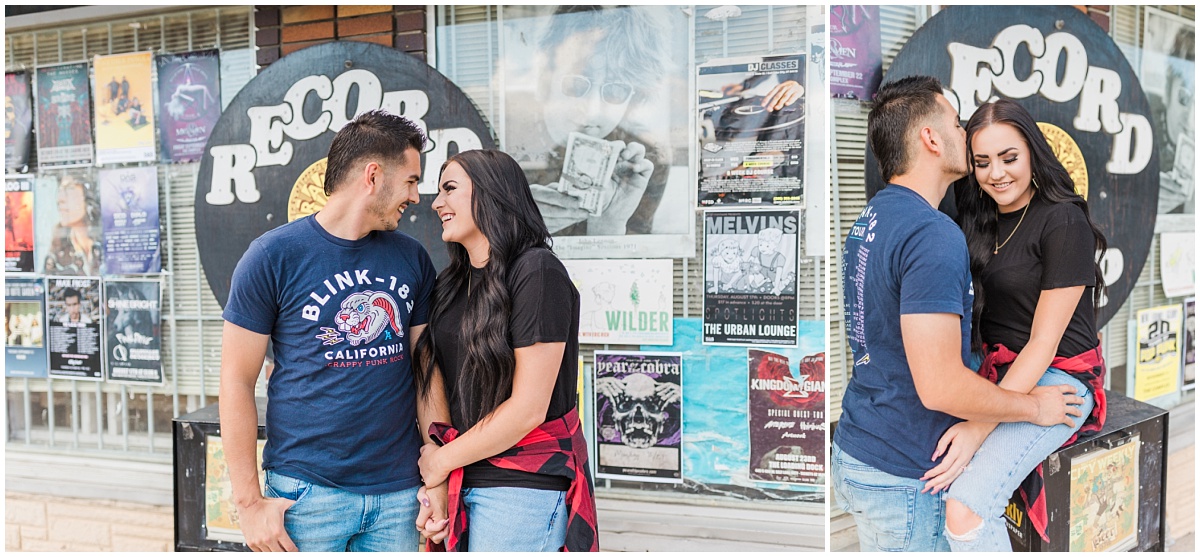 PINIMAGE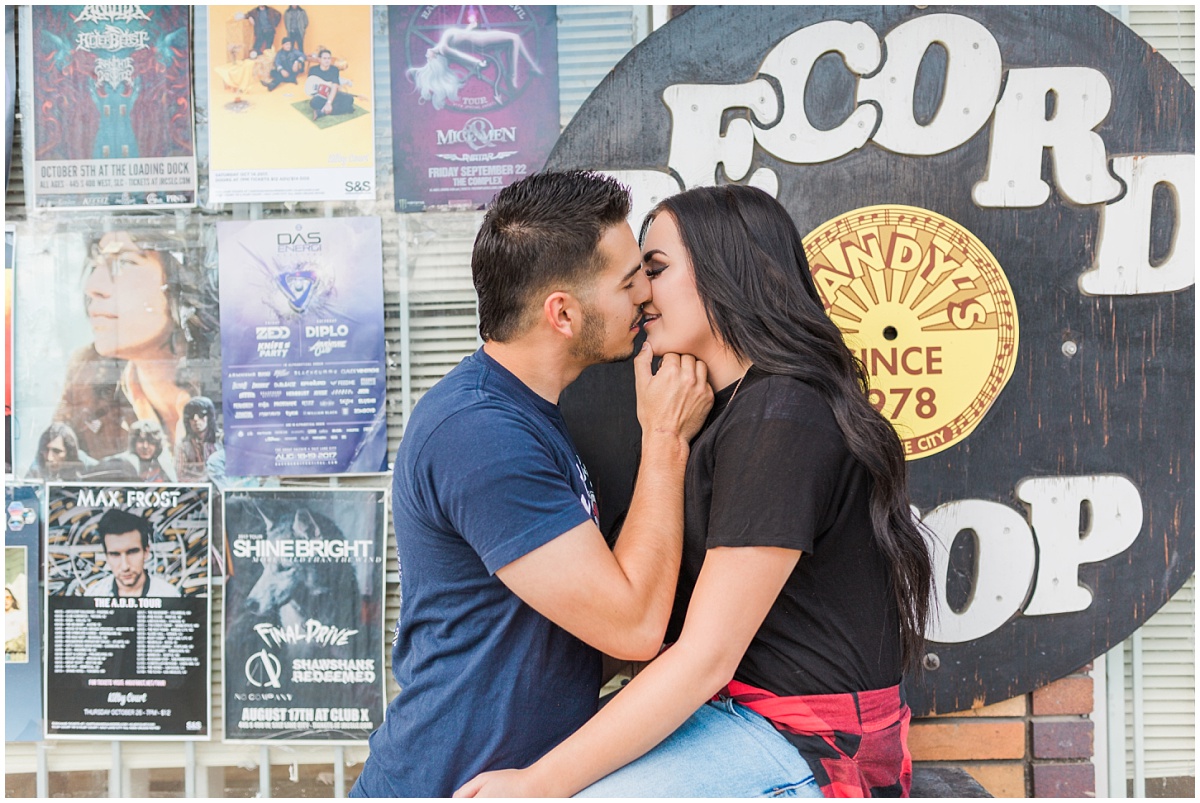 PINIMAGE


PINIMAGE


PINIMAGE


PINIMAGE


PINIMAGE


PINIMAGE


PINIMAGE


PINIMAGE


PINIMAGE


PINIMAGE


PINIMAGE


PINIMAGE


PINIMAGE


PINIMAGE


PINIMAGE