From the moment Rebecca first emailed me, I could tell we were going to get along perfectly! She had picked such a rad location for their wedding (a killer coffee shop!), and she expressed a love for colors and genuine happy emotions in photos. That's my kind of bride!!
While planning their shoot, Rebecca expressed an interest in shooting their engagement session in an urban city type setting. We settled on Main St. in downtown Salt Lake City Utah! We started off our session in front of the most darling (and tasty!) bakery – Eva's Bakery, and then just walked around Main St. until we found spots we liked. Rebecca & Seth are just the cutest duo – they are always giving each other cute little compliments, and I love the slight quirkiness they have! At one point during the session, Seth told Rebecca she looked "like a peach dipped in suntan lotion" haha! That definitely garnered some genuine laughs!
We came across a really awesome installation with benches and chess boards, and to our surprise the pieces were still there for people to play with! It was fun watching Rebecca & Seth play a game, and the playful banter that ensued. You can see a little bit of Rebecca's cute sass down below, and I just love that photo! Oh, and we can't forget the guy who was randomly playing music, so of course I had to ask Seth & Rebecca to dance for me! My couple's are the best! I love love love that they were willing to dance in front of everyone so we could get some unique photos!
For the second location of their engagement session, we headed over to Pierpont Place, and shot their second outfit around there. I love all the variety we can get at that location, with different colored backgrounds and textures. If you can't tell by now, I'm a HUGE fan of color in my photos! Rebecca and Seth's second outfits matched the location perfectly! I'm lowkey obsessed with how good their outfits matched the location! Nothing makes me happier than when all the parts of the engagements session – location, outfits, couple's chemistry – come together perfectly!! Yay for pretty photos of lovey dovey couples!! I can't wait to document these two's wedding in July – it's going to be amazing!!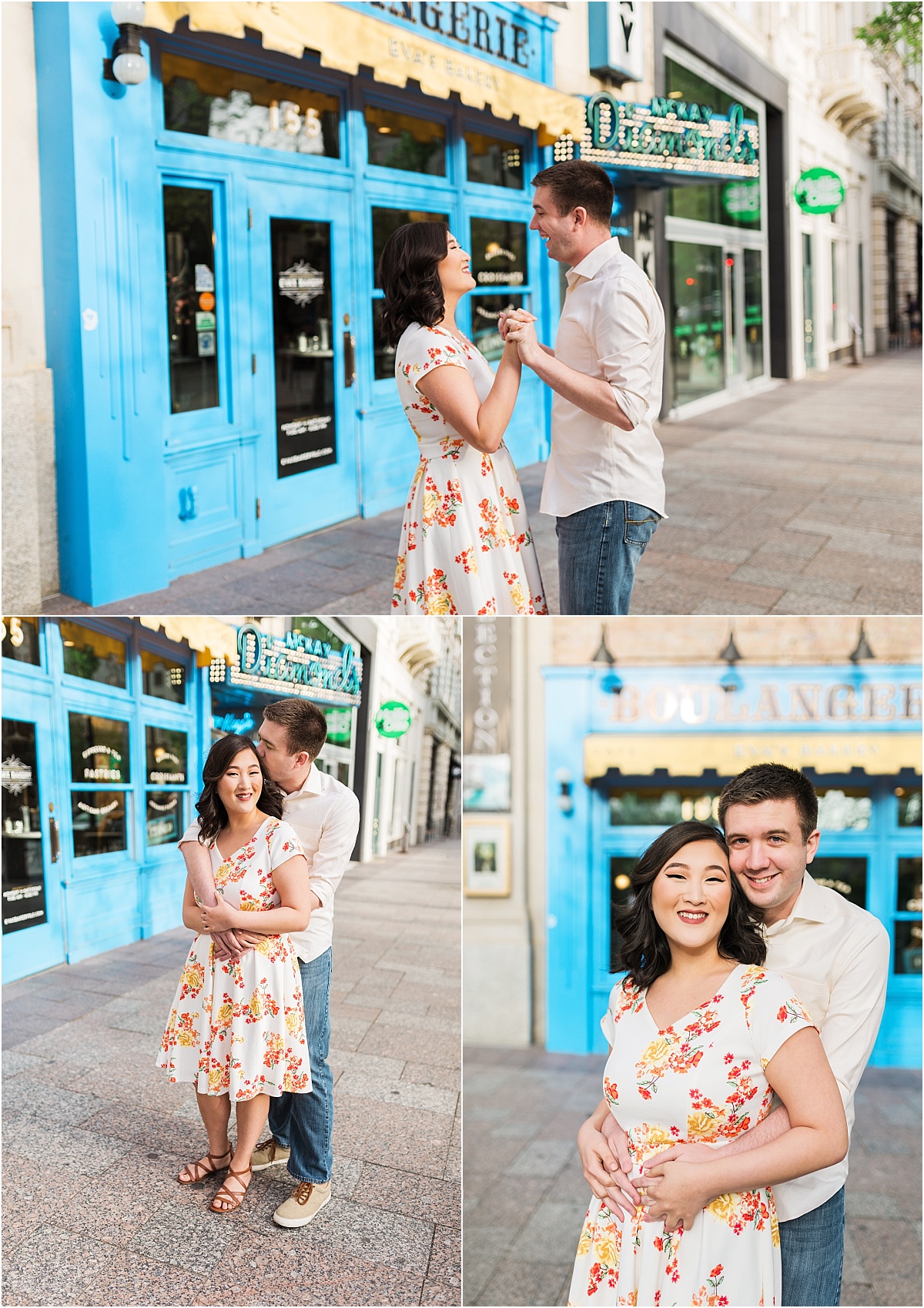 PINIMAGE


PINIMAGE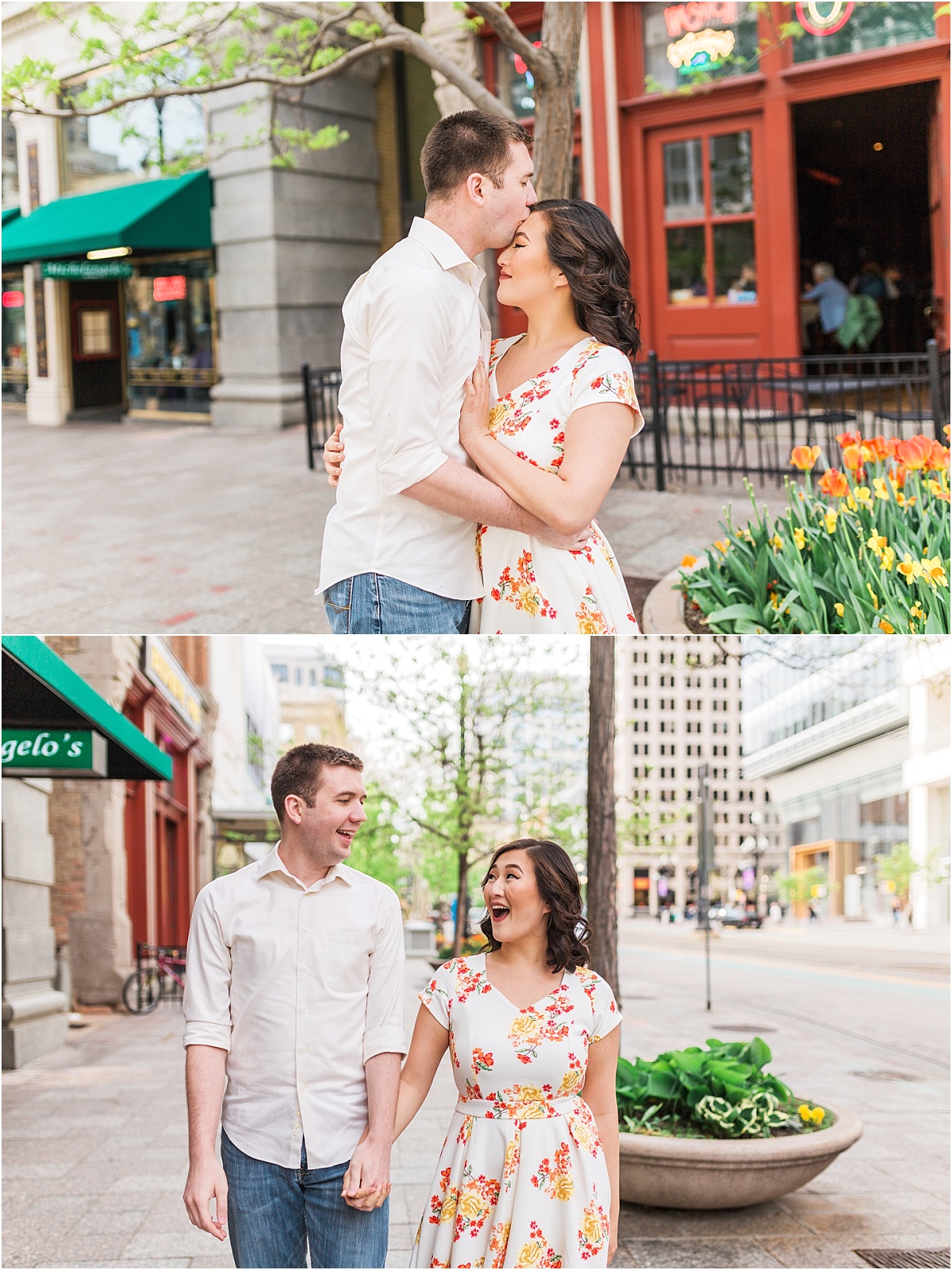 PINIMAGE


PINIMAGE


PINIMAGE


PINIMAGE


PINIMAGE
Save