First off, yes these two are really really ridiculously good looking! Andrea & Stehly modeled for a styled shoot/workshop I put on last year, and then a few weeks before that shoot, the two of them got engaged! I was so so stoked when Andrea asked me to take their Salt Lake City engagements, because they are just my ideal couple! You'd be hard pressed to find a nicer couple – they are just so dang genuine, kind, and all around great people! Their love & excitement was palpable throughout their whole session, and you could tell they couldn't wait to be married!
When we were planning out their engagement session, Andrea expressed that they're not a naturey couple, so mountains were not something they wanted as far as locations go. She wanted a location with some nature, color, and unique structures and/or buildings. After hearing that, I knew Garden Park Ward would be the perfect spot to start out! It provided the perfect mix of the elements she described, and we got lucky with the beautiful weather & light! Once we wrapped up outfit #1, we headed to downtown Salt Lake City for part #2 of their engagement session. Andrea put on her lace white dress, and I about died! Stunning! They looked like a movie star couple as we were walking around! I seriously had the best time photographing them!


PINIMAGE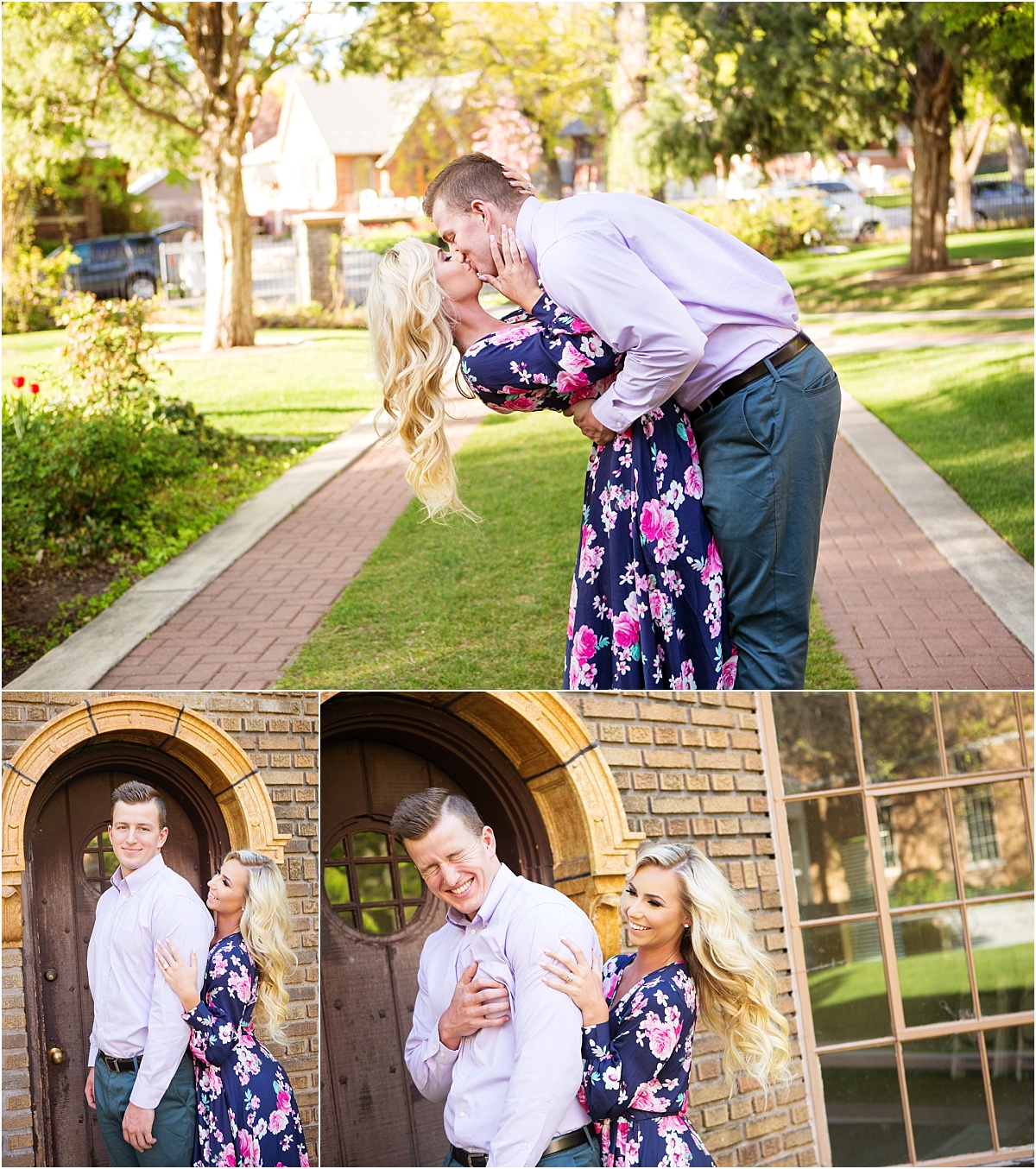 PINIMAGE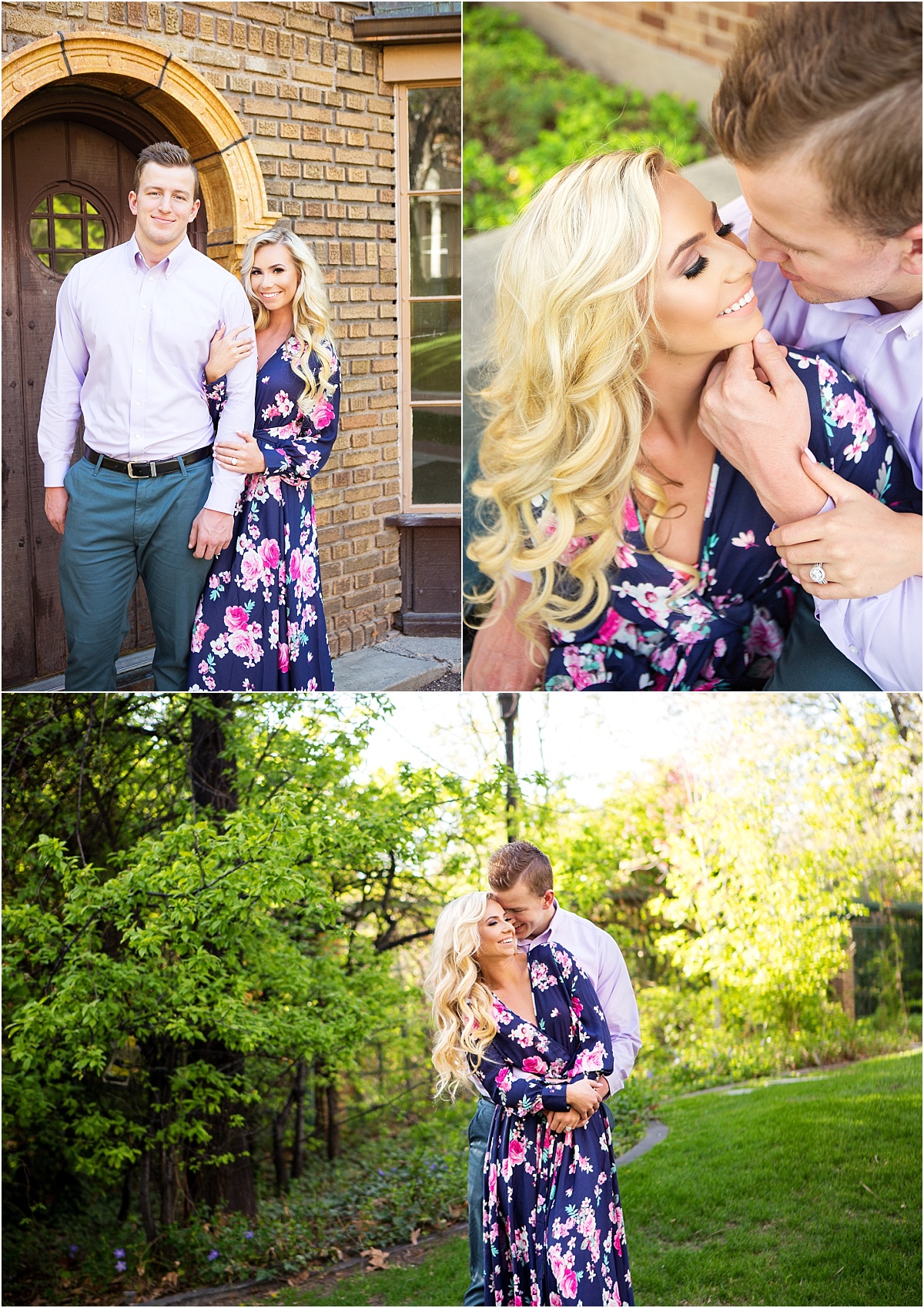 PINIMAGE


PINIMAGE


PINIMAGE


PINIMAGE


PINIMAGE


PINIMAGEps, Andrea's hair and makeup is by the ever talented, Kait Parkinson! I recommend her to all my brides!
Save